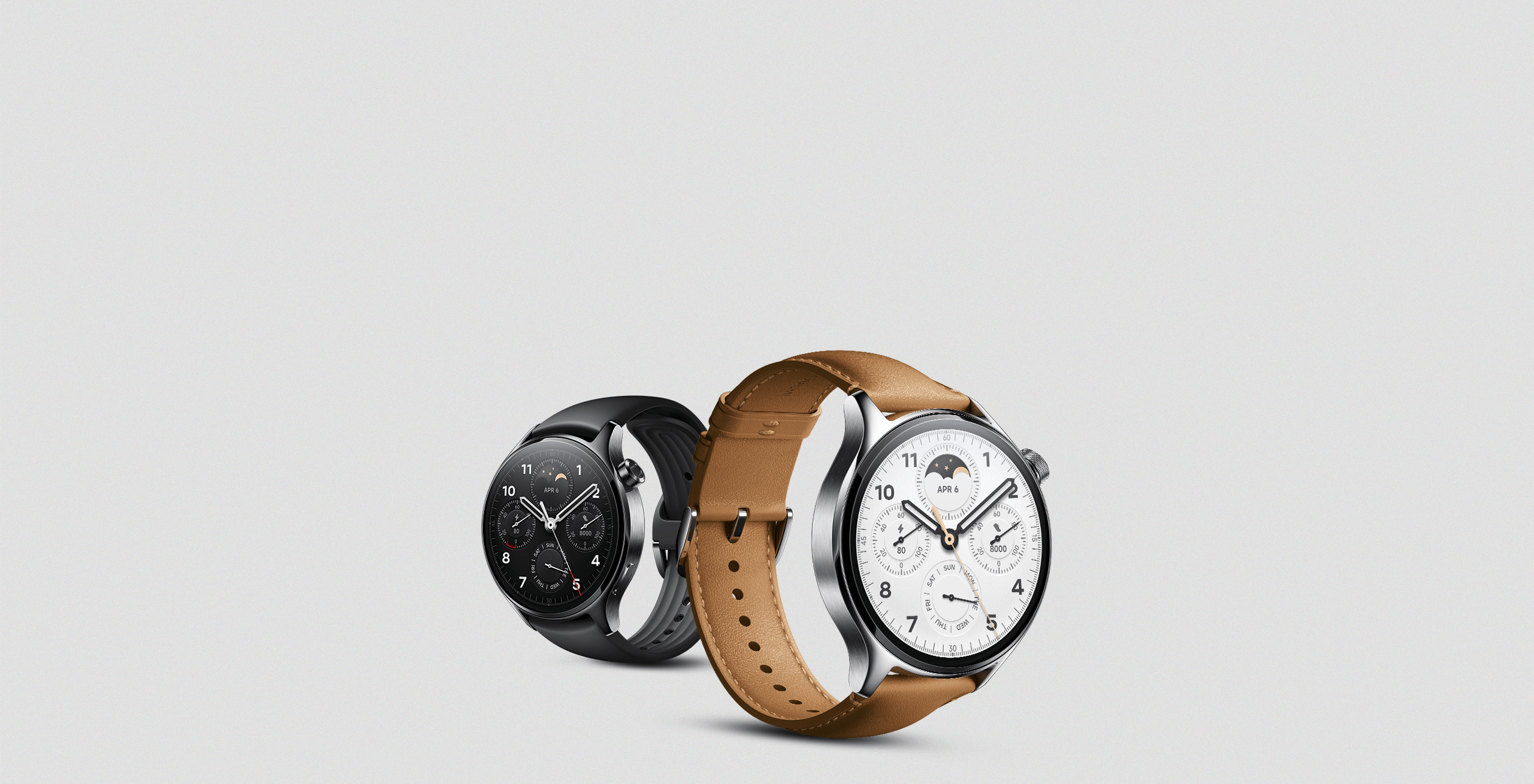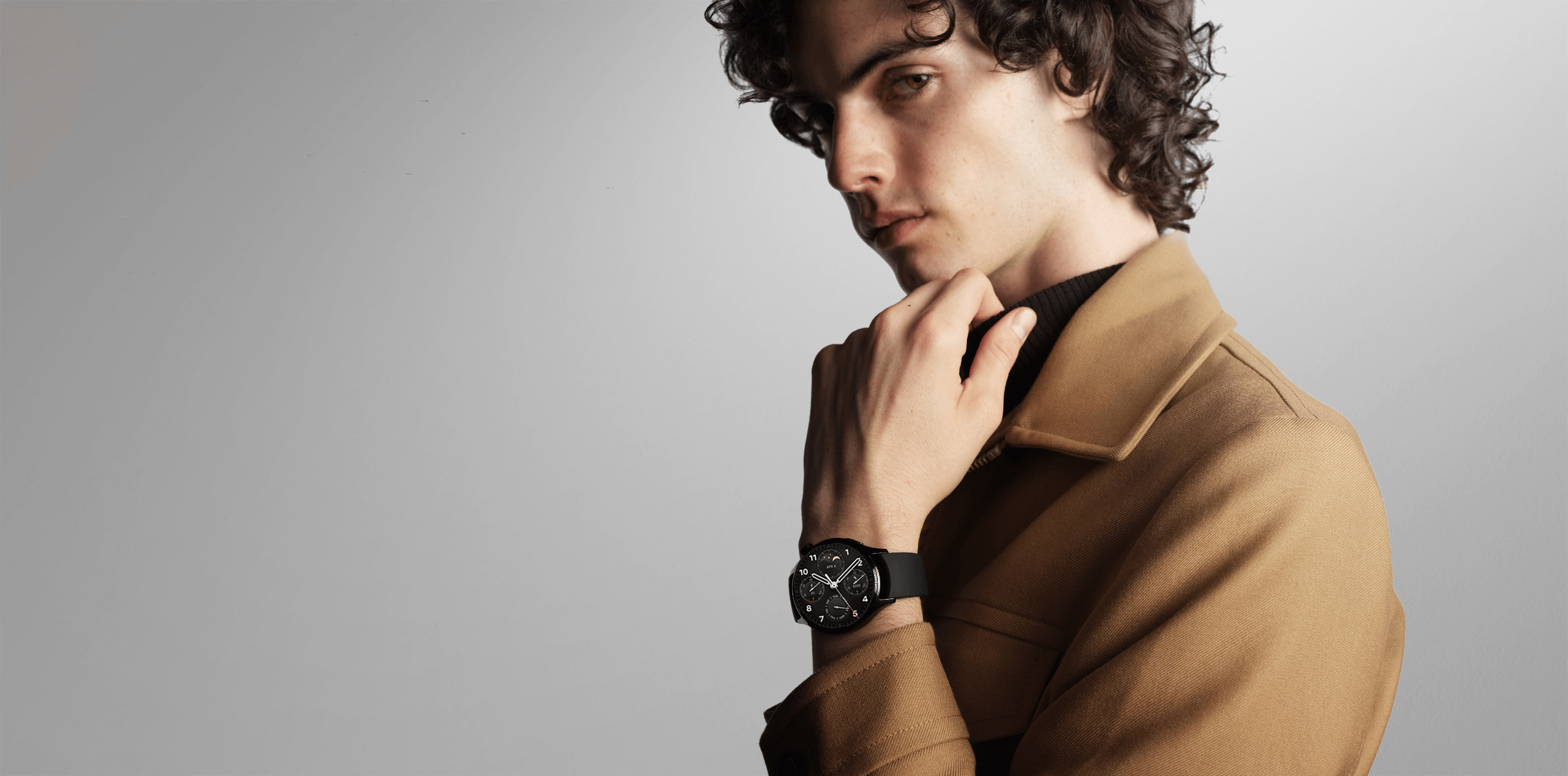 Introducing the classic wrist watch design with a sophisticated look and a large screen with ultra-narrow bezel, a strap for every occasion, and the next-level smart watch experience.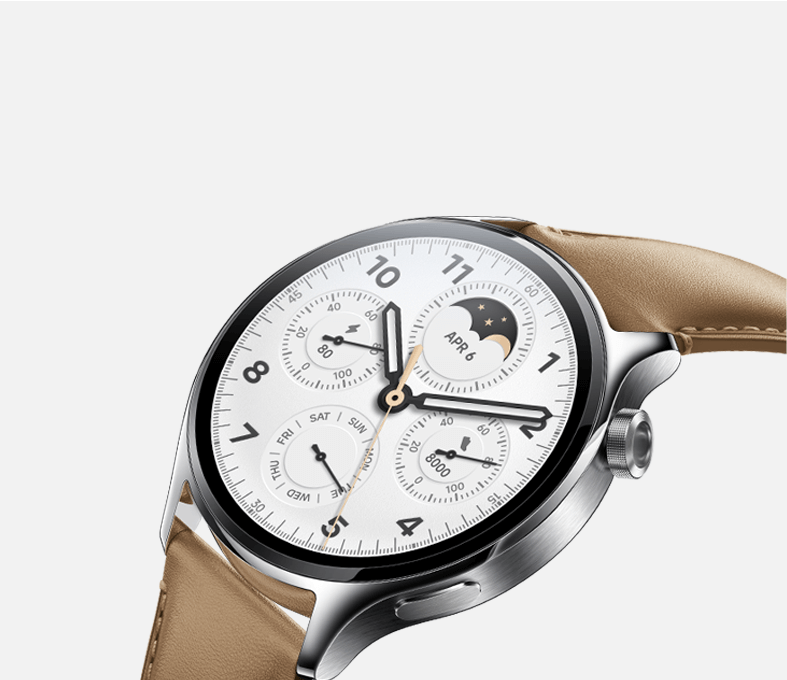 Classic, sleek design with rotatable crown
Sapphire glass, stainless steel case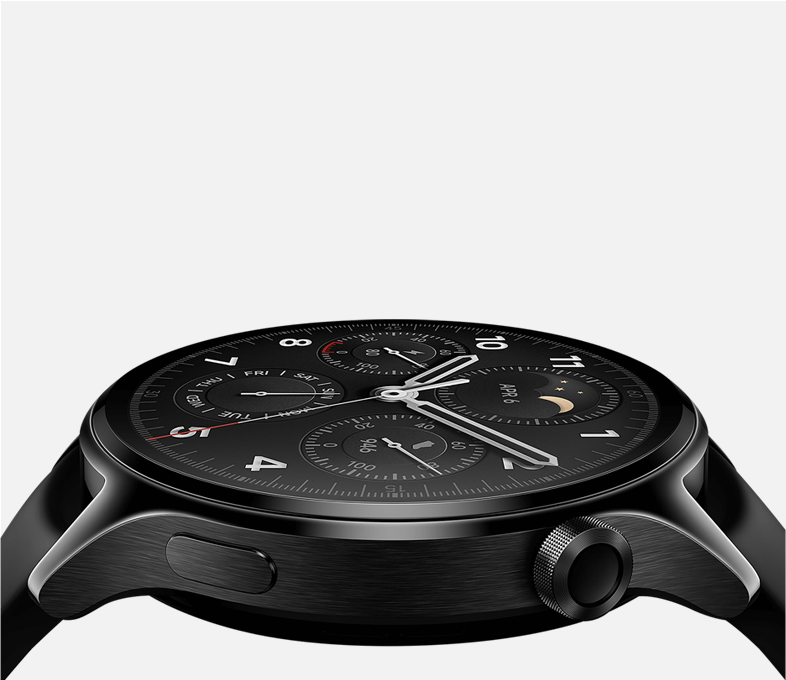 1.47″ AMOLED display, ultra-thin bezels
Always-on display, exquisite watch faces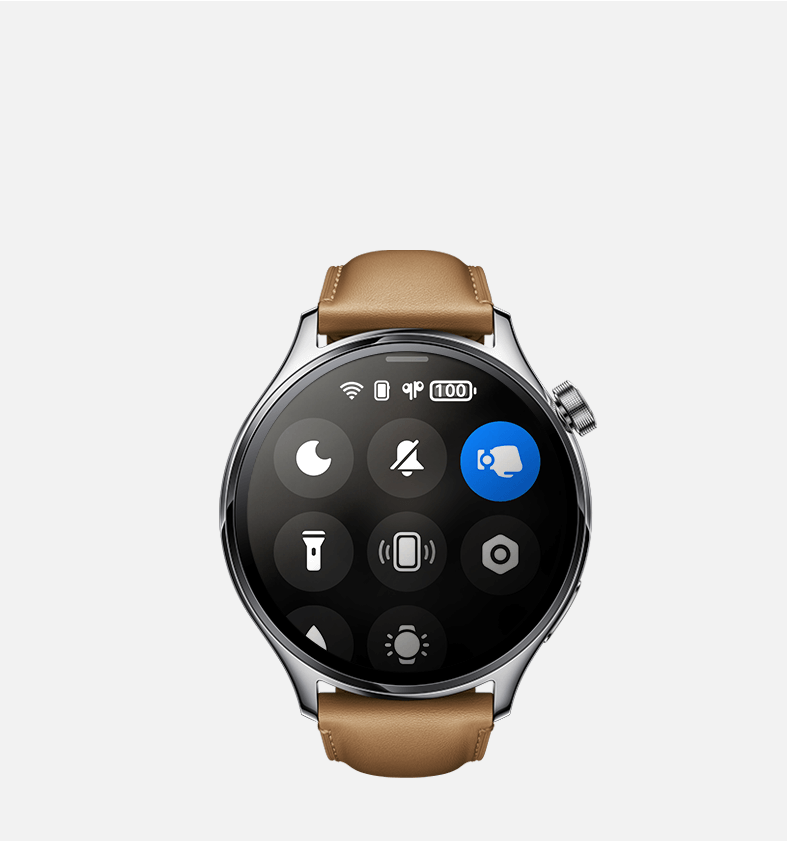 Unified UI, smoother interaction
Advanced health and workout tracking
High-precision tracking of heart rate, SpO₂, sleep, and more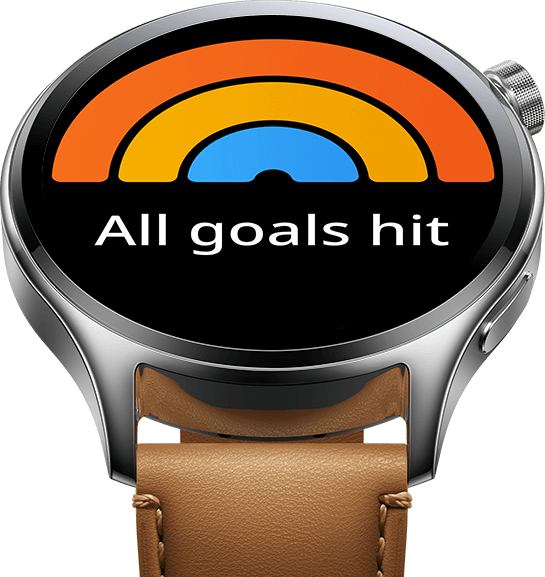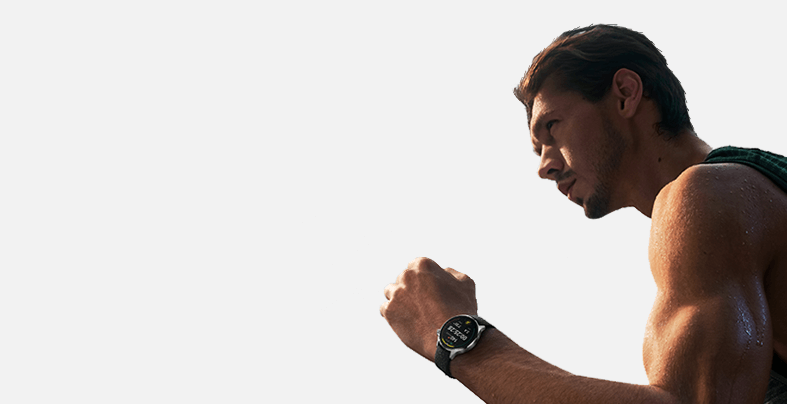 Built-in GPS, 100+ fitness modes
5-system dual-band GPS, 5ATM water resistance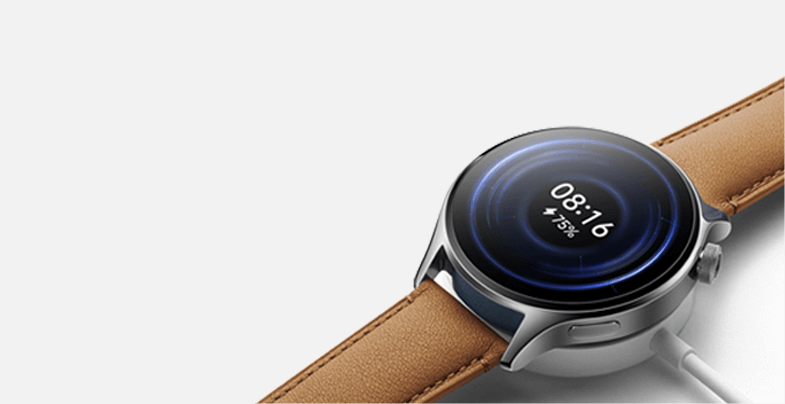 Up to 14 days of battery life
500mAh battery, wireless charging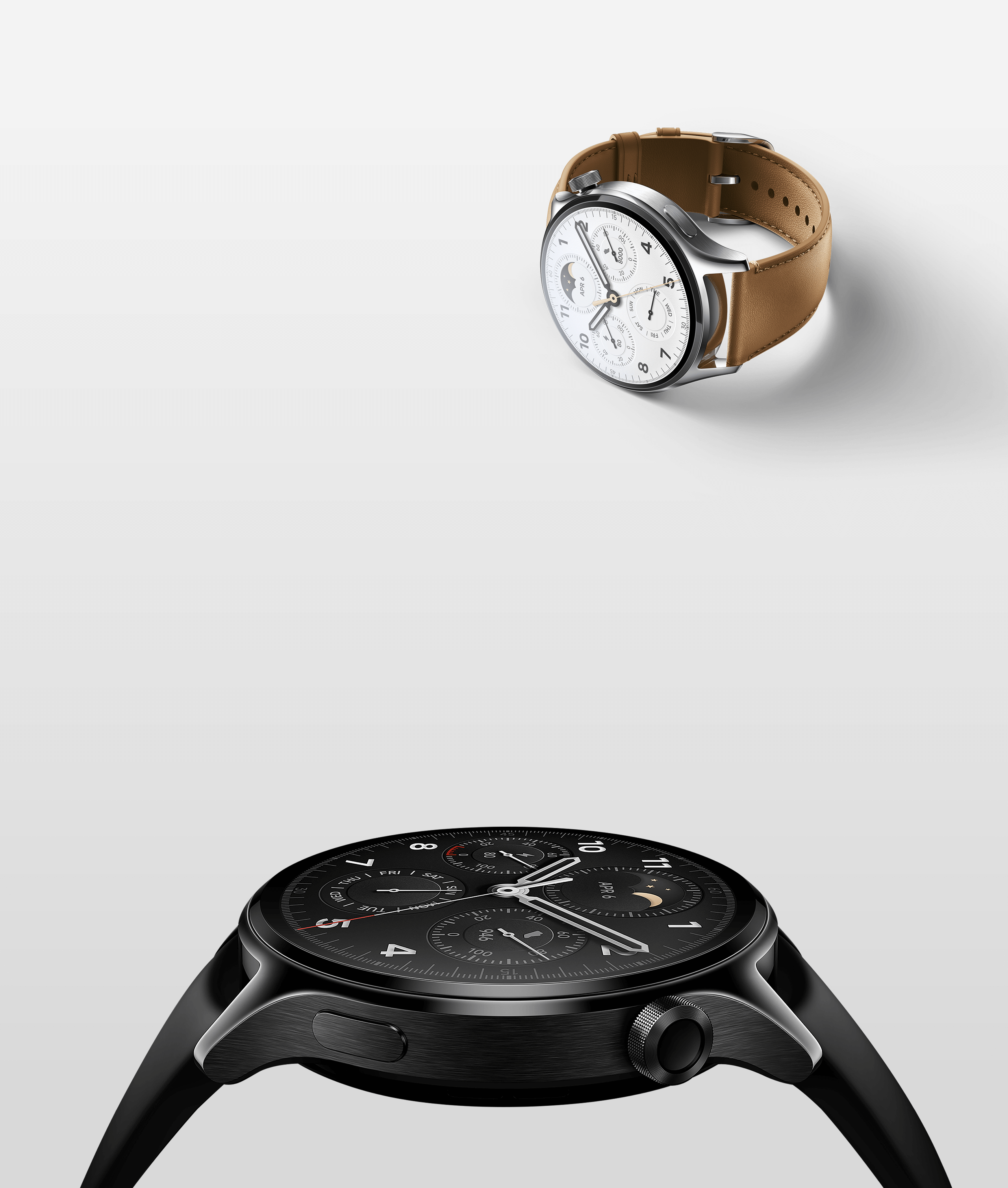 46mm-diameter watch size 1.47″ large screen with ultra-narrow bezel
Looks and feels just right
The watch is simply exquisite with the narrowest bezel ever on Xiaomi watches* and larger display under the same dimensions. With improved brightness and contrast* for a more detailed display, this is the most advanced watch display produced by Xiaomi to date.
Super high screen-to-body ratio
*Compared with the Xiaomi Watch S1. Data is from Xiaomi Laboratory. Actual data may vary slightly depending on versions and test environments.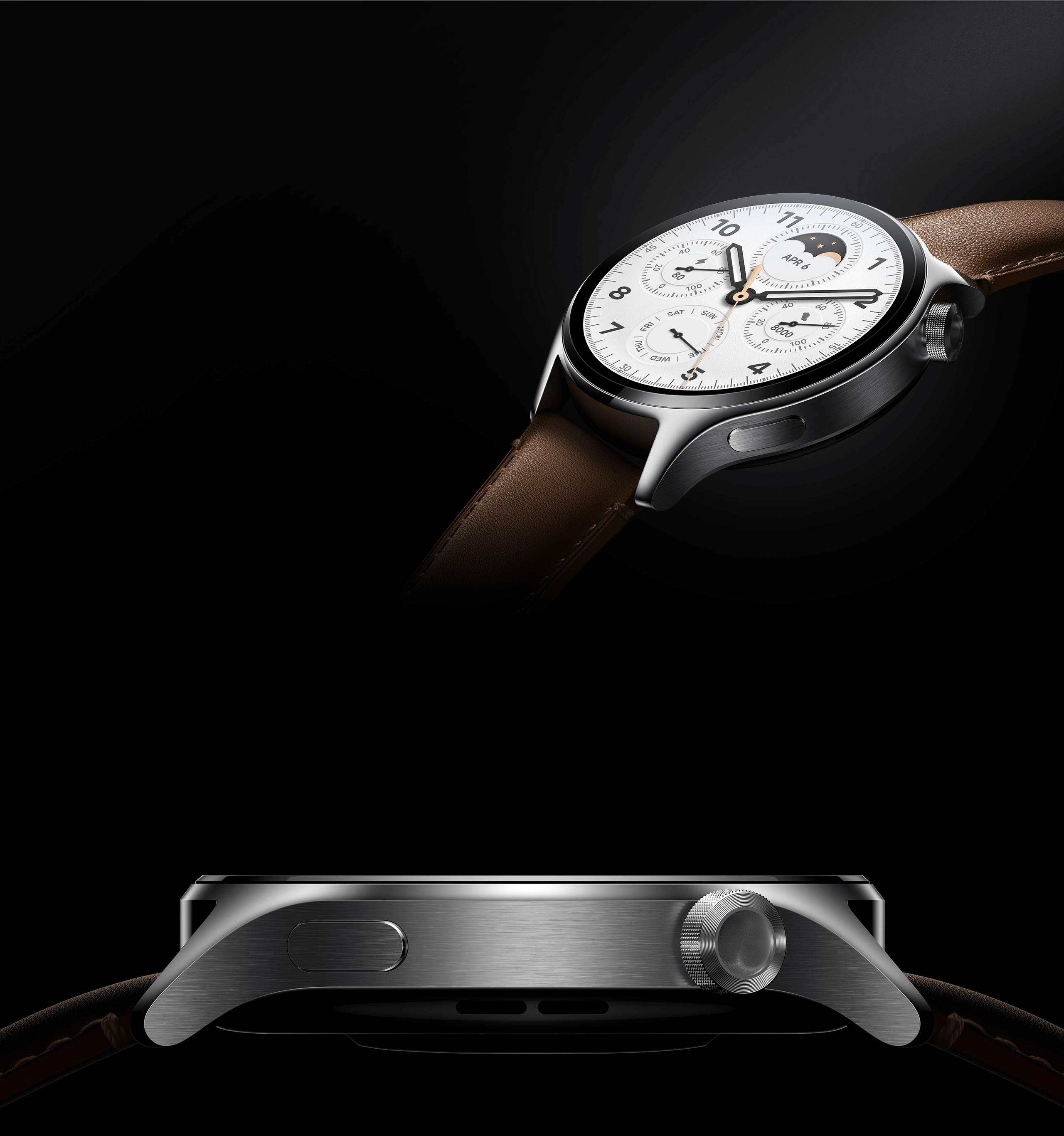 Visibly refined and eye-catching
Sapphire glass is smooth and bright, bringing a sense of elegance to any occasion. It is also extremely resistant to scratches during daily wear.
*Sapphire glass: synthetic sapphire glass
The stainless steel watch body
The lugs are narrower and featured with a streamlined frame for a tighter fit around your wrist. After the multi-stage polishing process, the unique shining and smooth surface of the stainless steel emerges.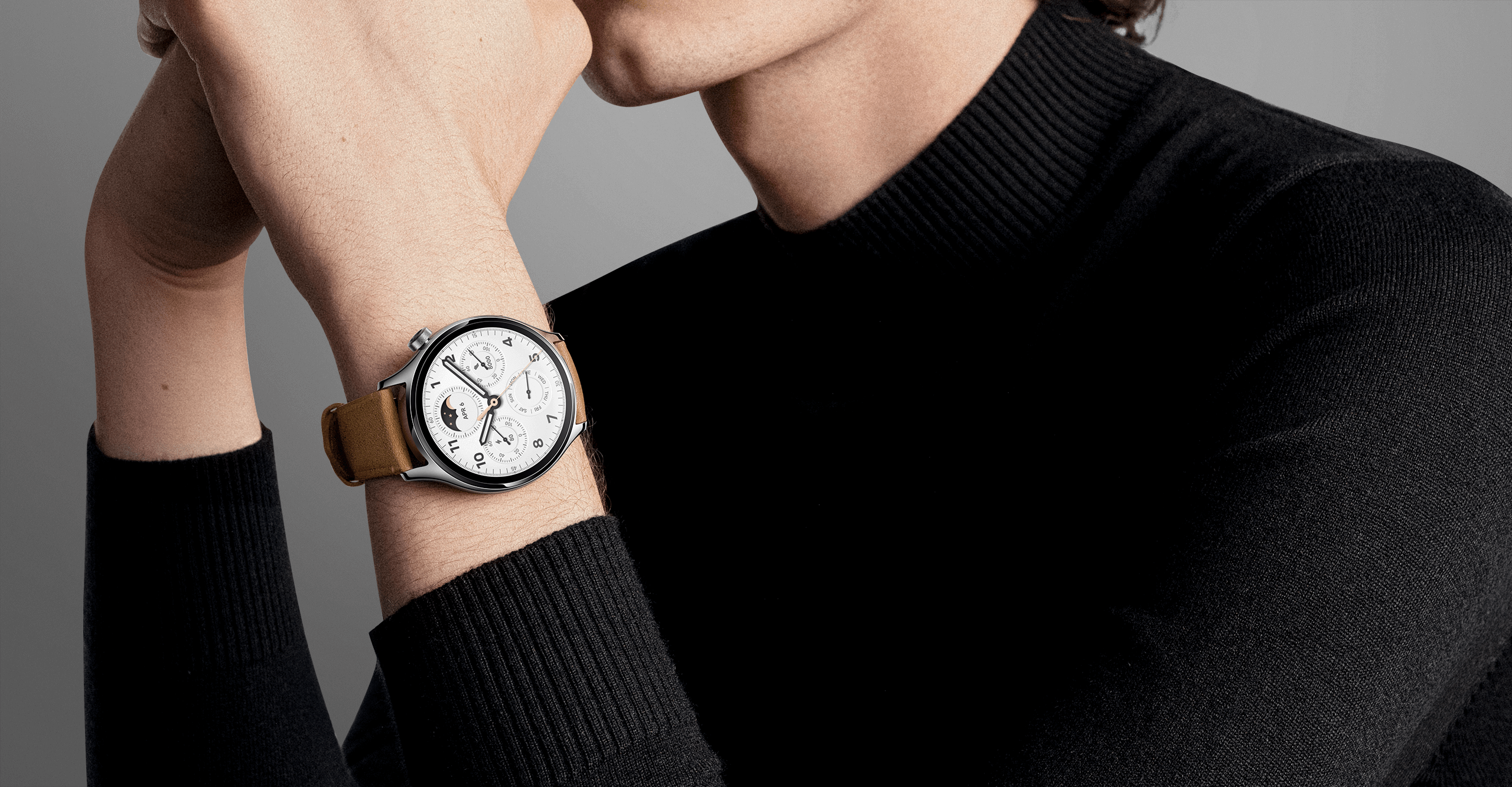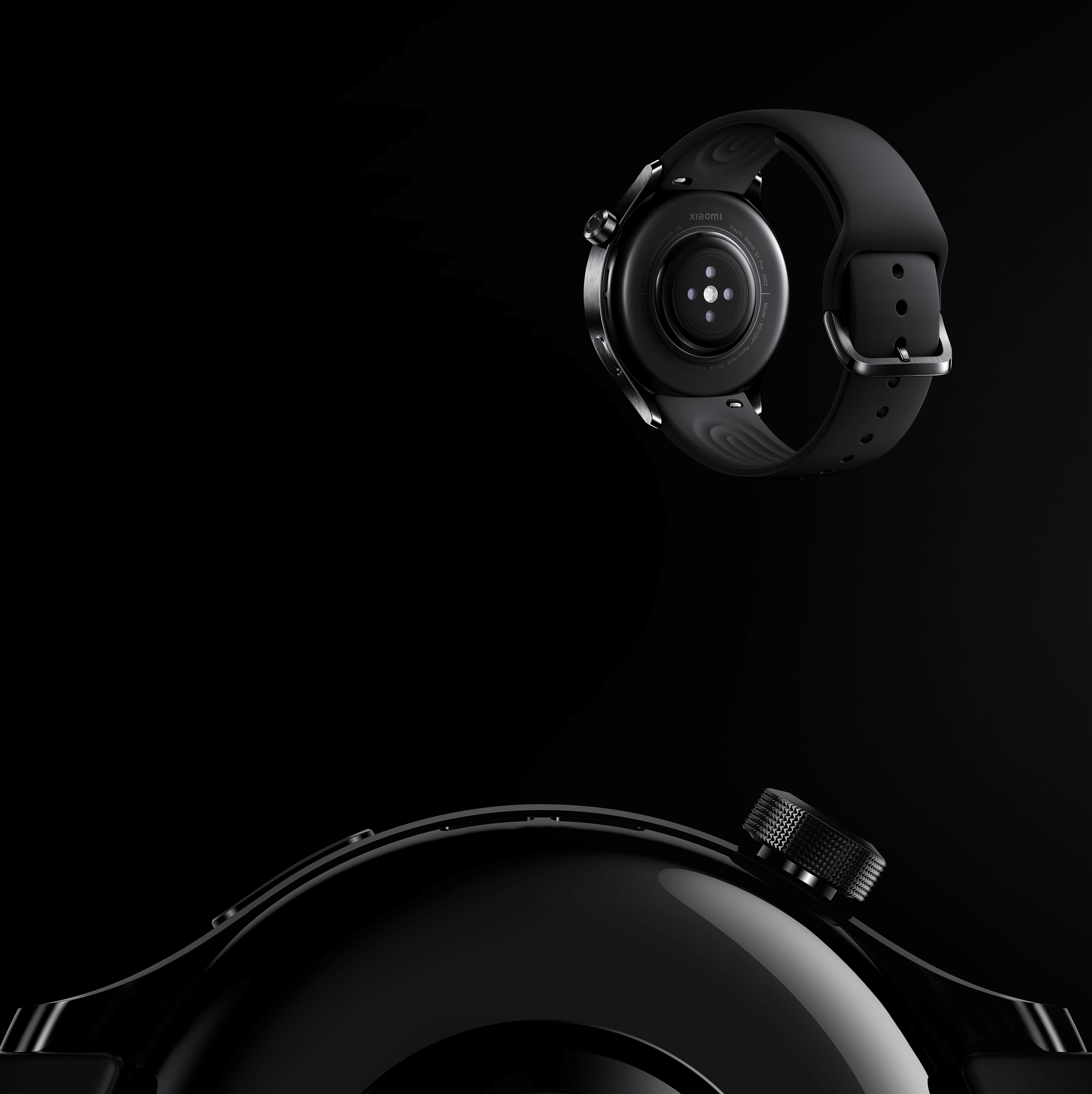 Sapphire glass,ceramic-like coating
Looks exquisite from every angle
The Sapphire crystal glass heart rate window is both harder and more scratch-resistant. The window is surrounded by a glossy ceramic-like coating back cover, which feels soft and comfortable to wear.
Screwless and unibody design
The delicate and extremely simple design of the screw-less back cover reduces porosity, so there is hardly any place for dirt. Clean it effortlessly with just a gentle wipe.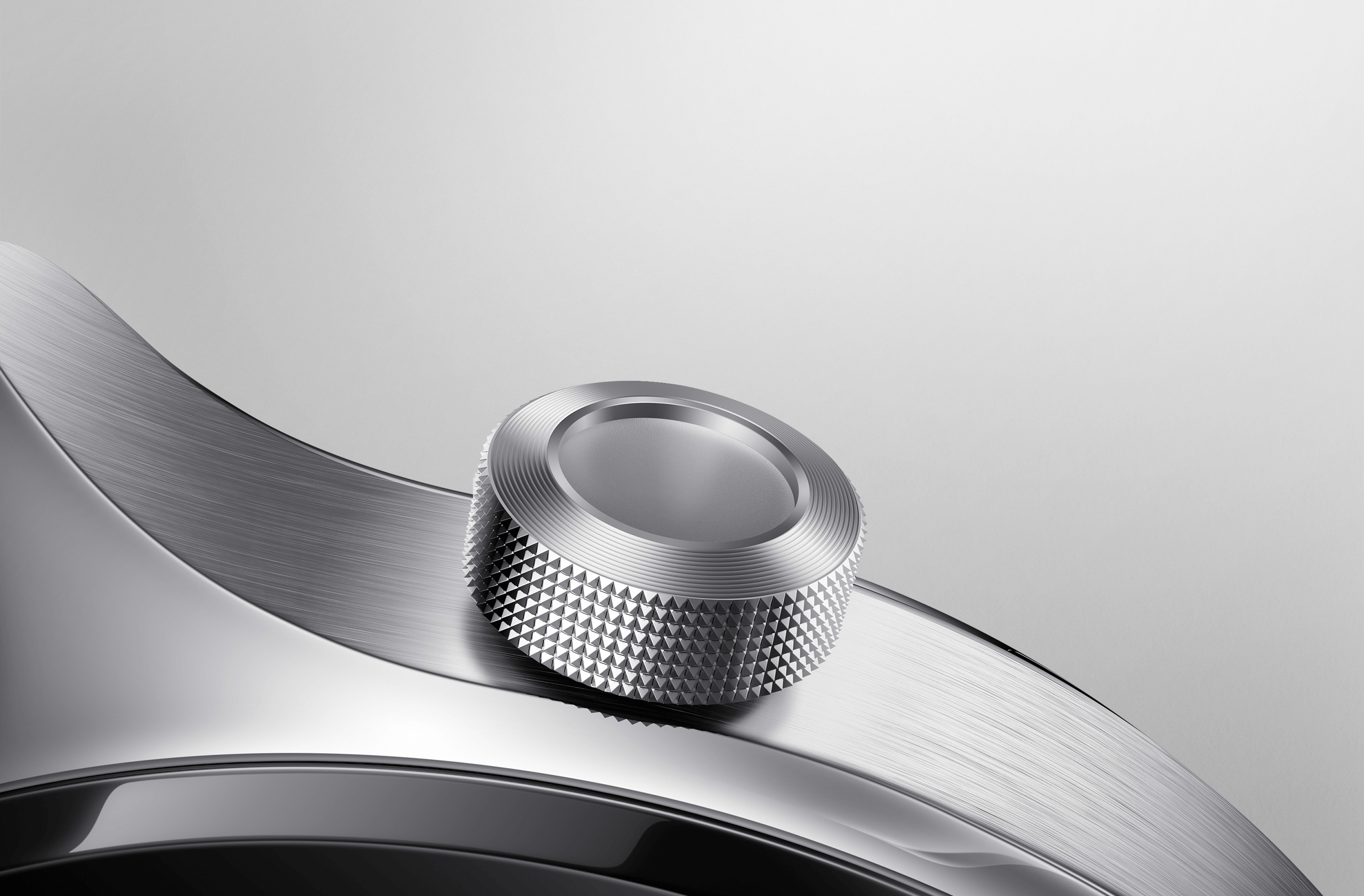 The premium studded smart crown
Smooth and purposeful rotation
Inspired by classic mechanical watches, the CNC crown is finely carved, making it highly distinctive. Experience new interactions by turning the crown gently and feel the detailed feedbacks from your watch because of the linear motor.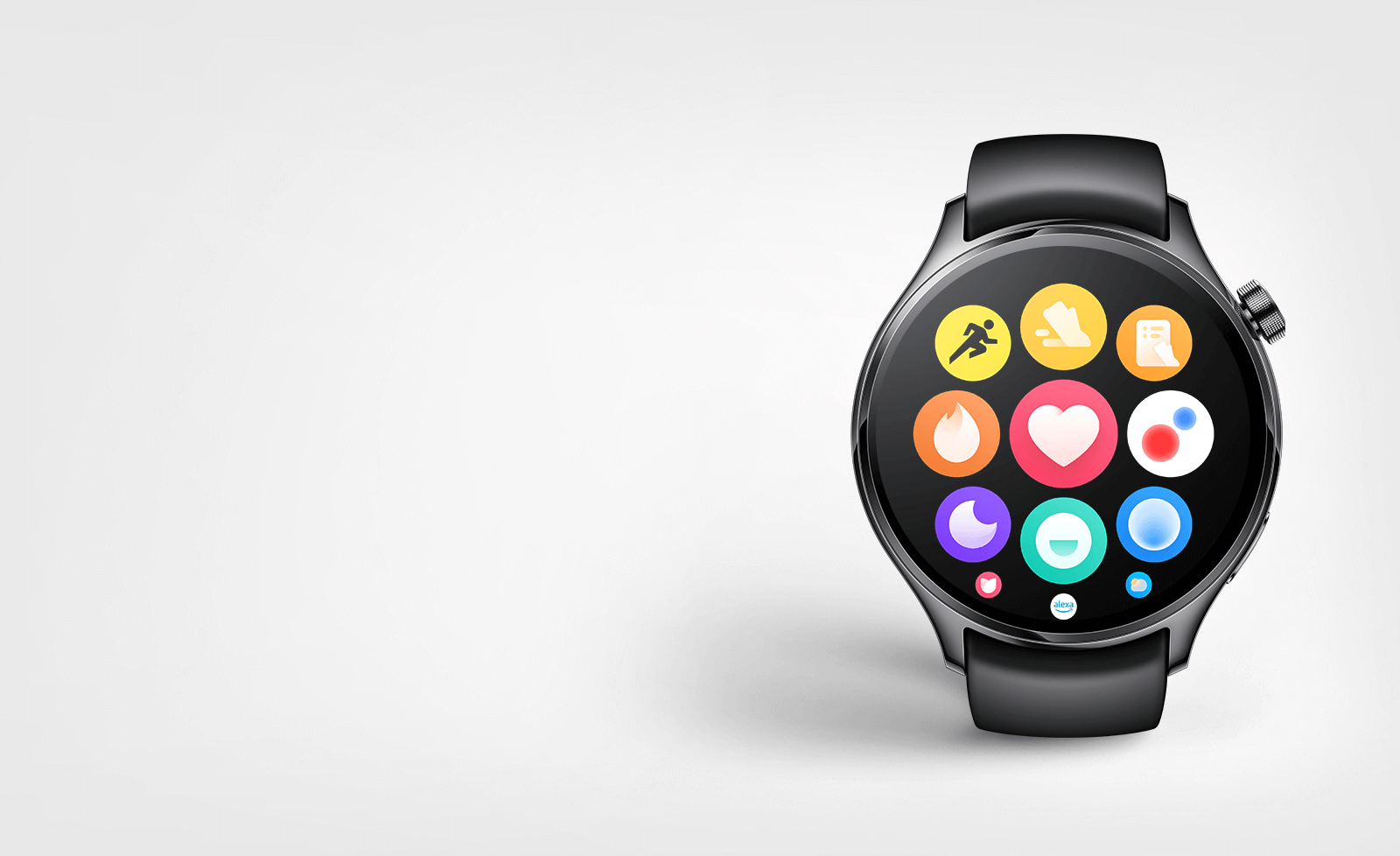 Browse the menu by gently rotating the crown.
*For this interface, we take an Android smartphone as an example. Interfaces displayed may vary depending on smartphones and systems.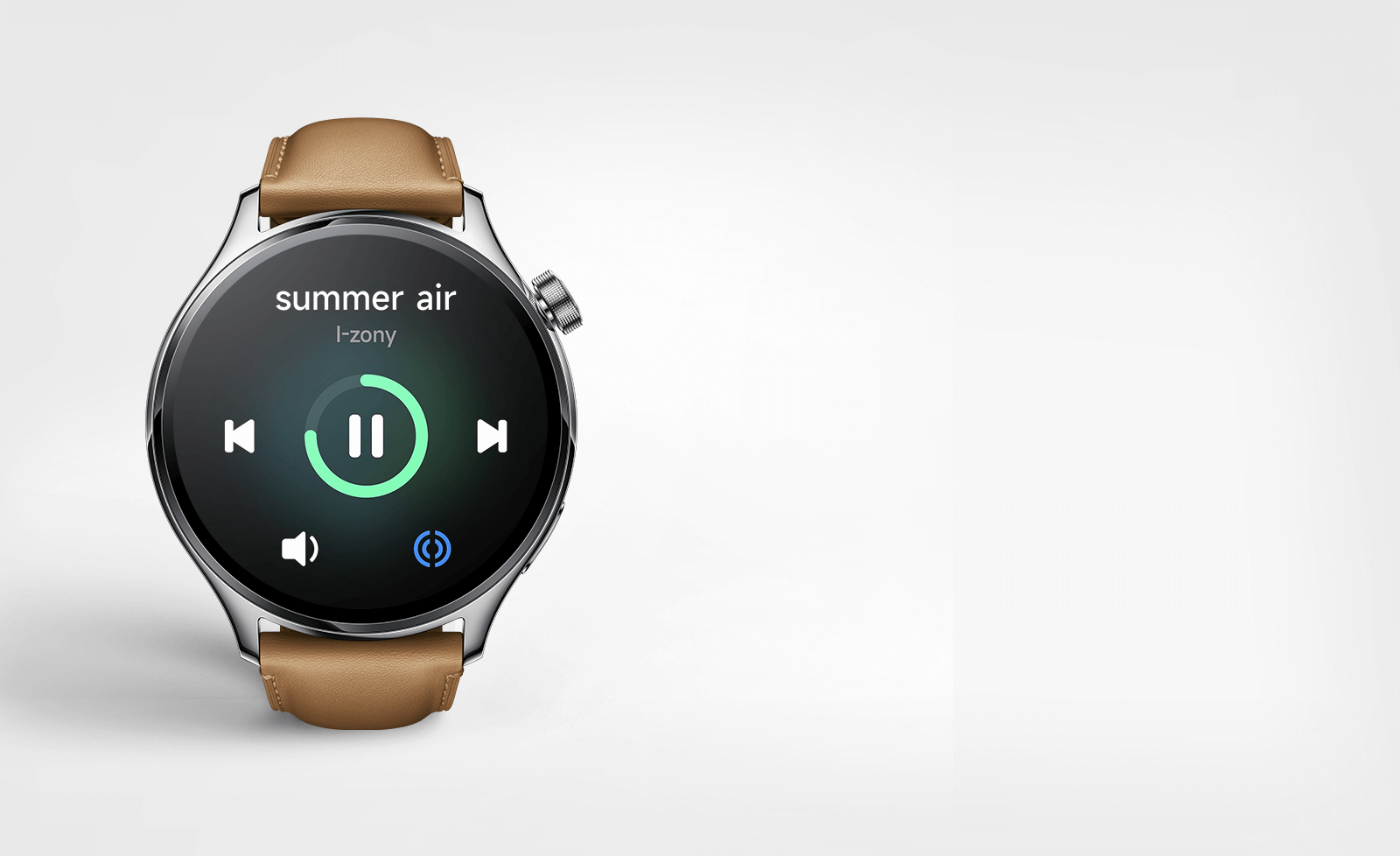 You can adjust the volume by rotating the crown up or down.
*Make sure to upgrade the firmware of your watch to the latest version. This feature can be supported by music control application of the system. Interfaces displayed may vary depending on smartphones and systems.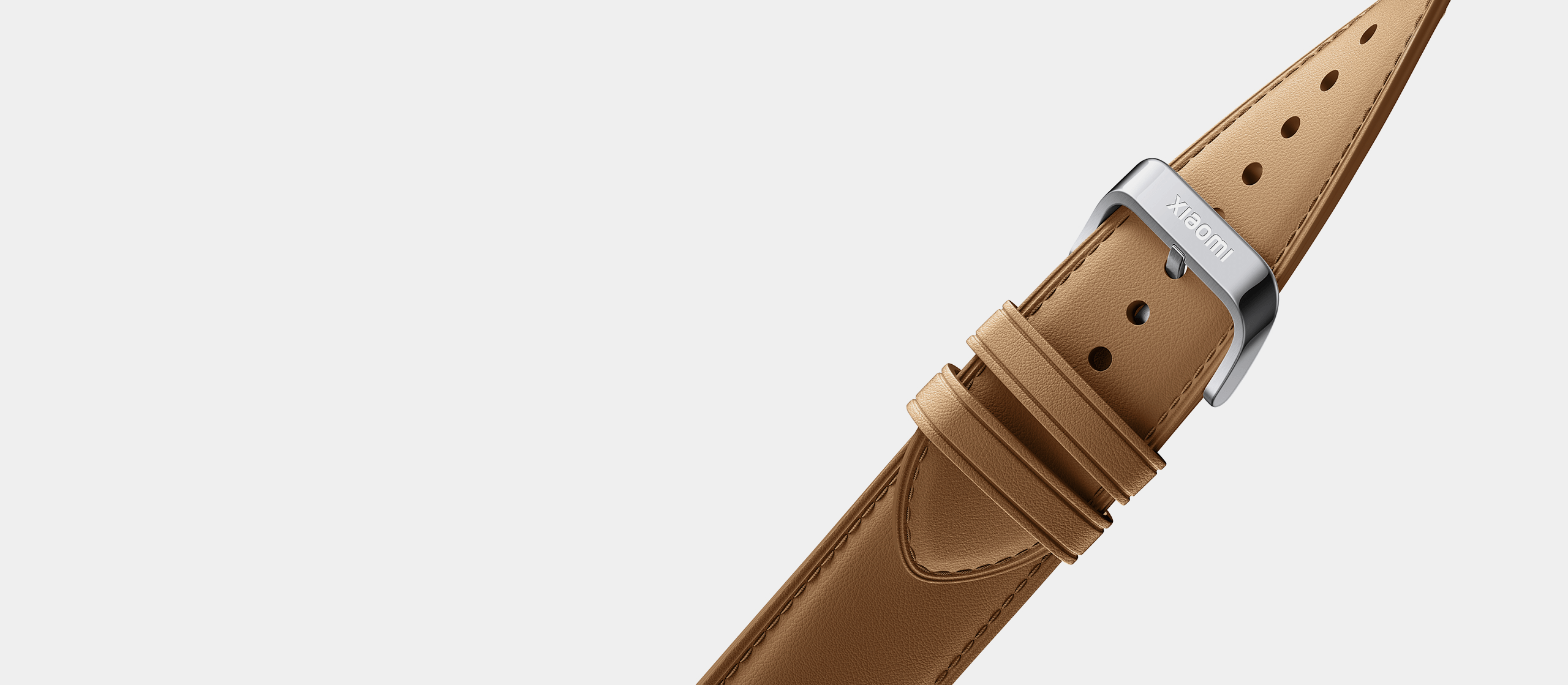 Hand-polished leather strap
Comfortable to wear, soft and snug fit
The strap is made of selected soft calf leather materials, with the inner layer padded for a better shape. It forms a better fit with your skin, with delicate hand stitching for a touch of craftsmanship.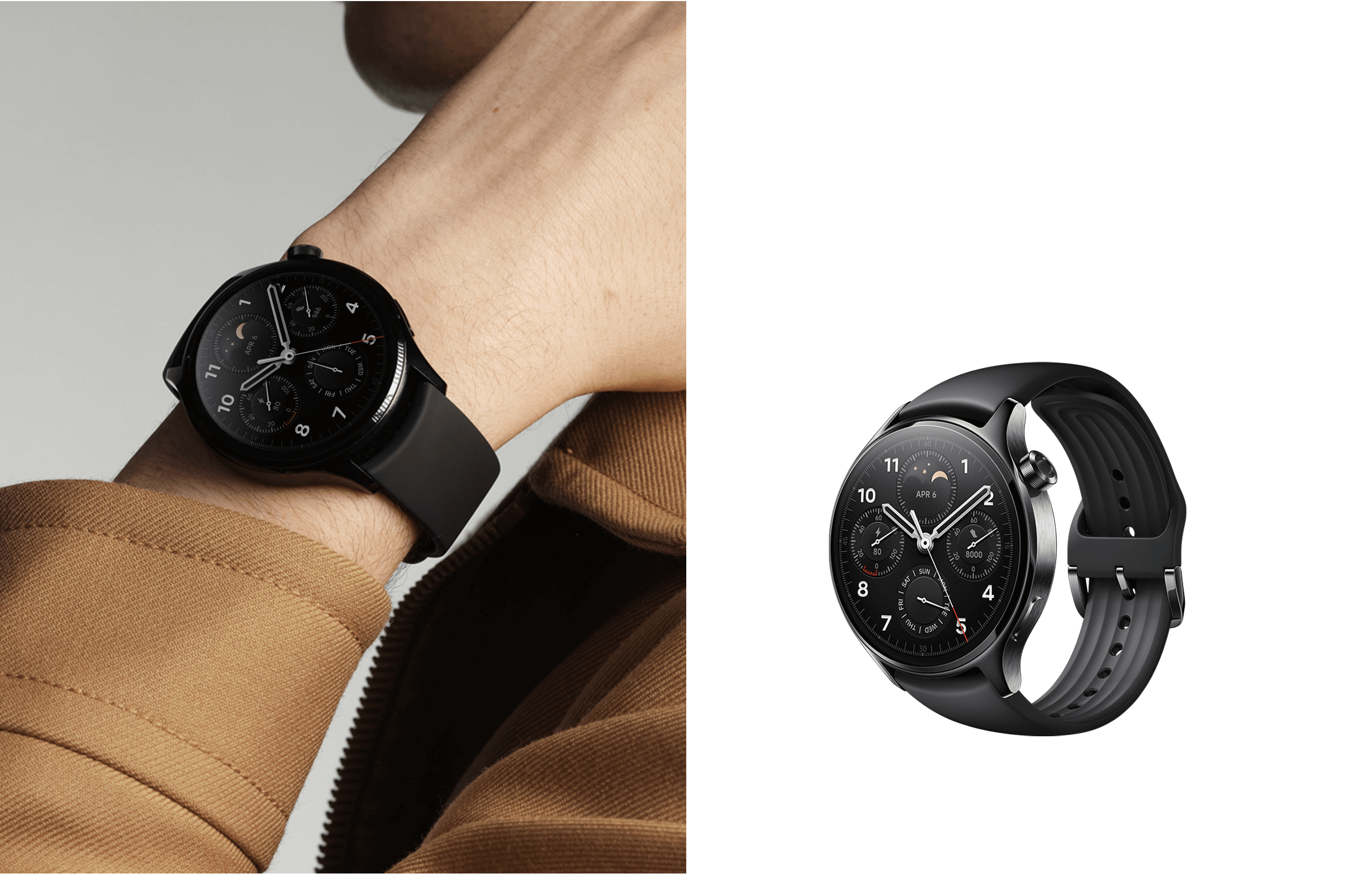 For sports lovers, we have one more option
The fluororubber strap is the preferred choice for exercising, with the specially designed track-shaped sweat-guiding channels for better sweat-wicking performance.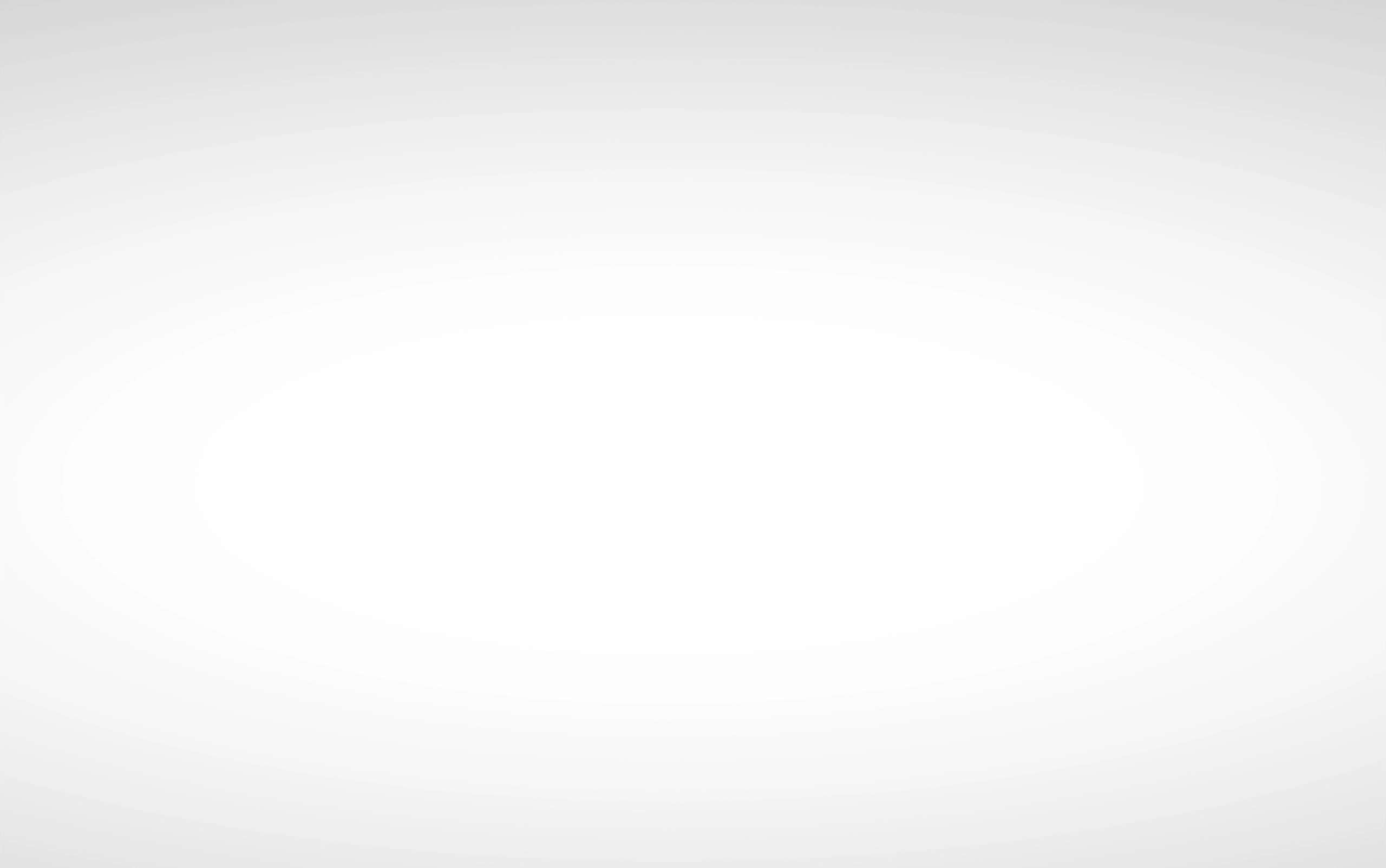 Take on an all-new style at any time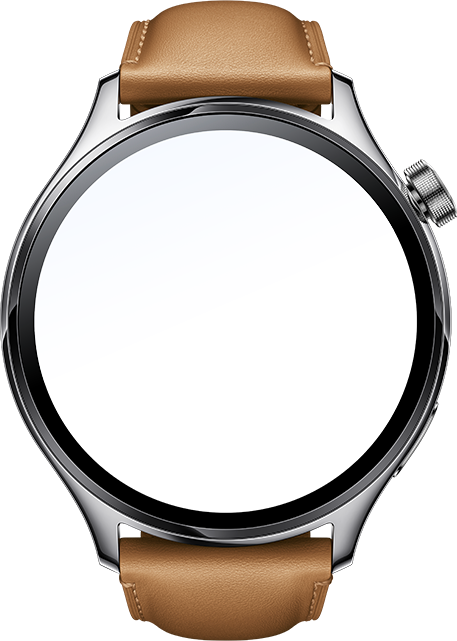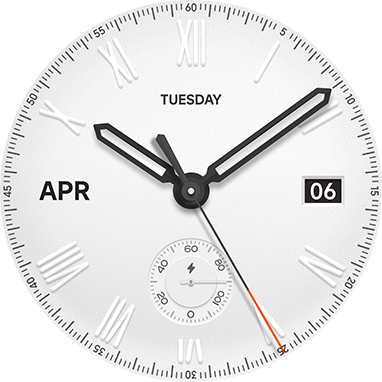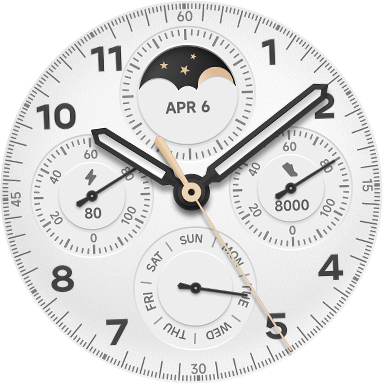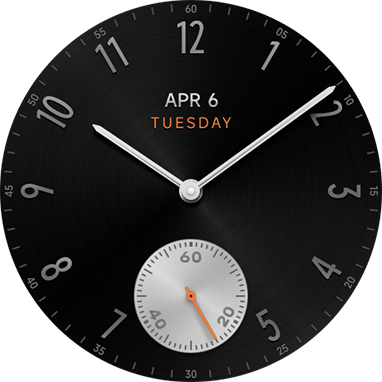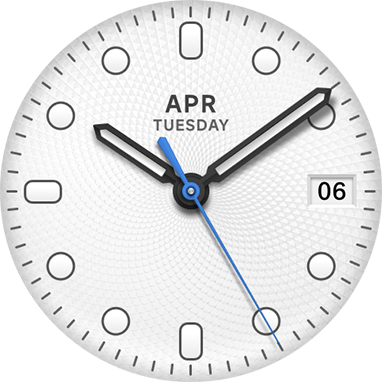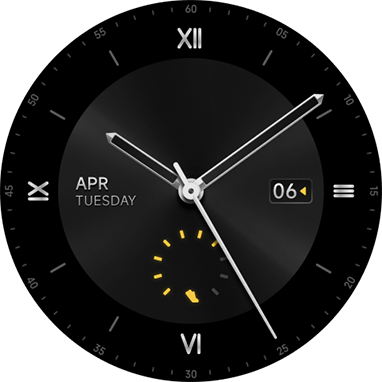 *The watch comes with a number of watch faces preinstalled. If you need to adjust the style or colour of the watch face, please go to Settings > Watch faces > Edit to change it.